Welcome to Swansea's exclusive by-appointment-only training studio.
THE PERSONAL TRAINING STUDIO
One to One. Private, personal training for you.
Contact us Today to discuss your individual needs with our top Personal Trainer. Or drop us an email using the form on our Contact Page.
Workout
Work One on One with our fully qualified instructors.

Weight Loss
We will work with you to get the most out of your trianing

Diet Programs
Personalised diet plans. No "one fit for all". We work with your dietary restrictions for the best performance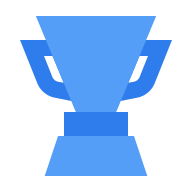 Training
We work with any injuries, limitations, or problems you may have, to make sure you leave not only fit, but healthy.
Our personal Training Studio is closed to the public. That means that when you train with us. There is no one else to distract. You can feel safe and focused. 
SWANSEA PERSONAL TRAINING
We dont believe in a one routine fits all mentality. Here at The Personal Training Studio, we look at your individual needs, and work with you to get the results you desire.
Dont just take our word on this. Some of our clients have this to say:
I started with Dave in self defence in university. I've continued to work with him, and cant praise him enough.
My Wife got me to join David and Ross, and eventually I worked my way up to Grading with them in Kickboxing. Huge recomendations
I've worked with Ross and David multiple times and I cant wait to work with them again!