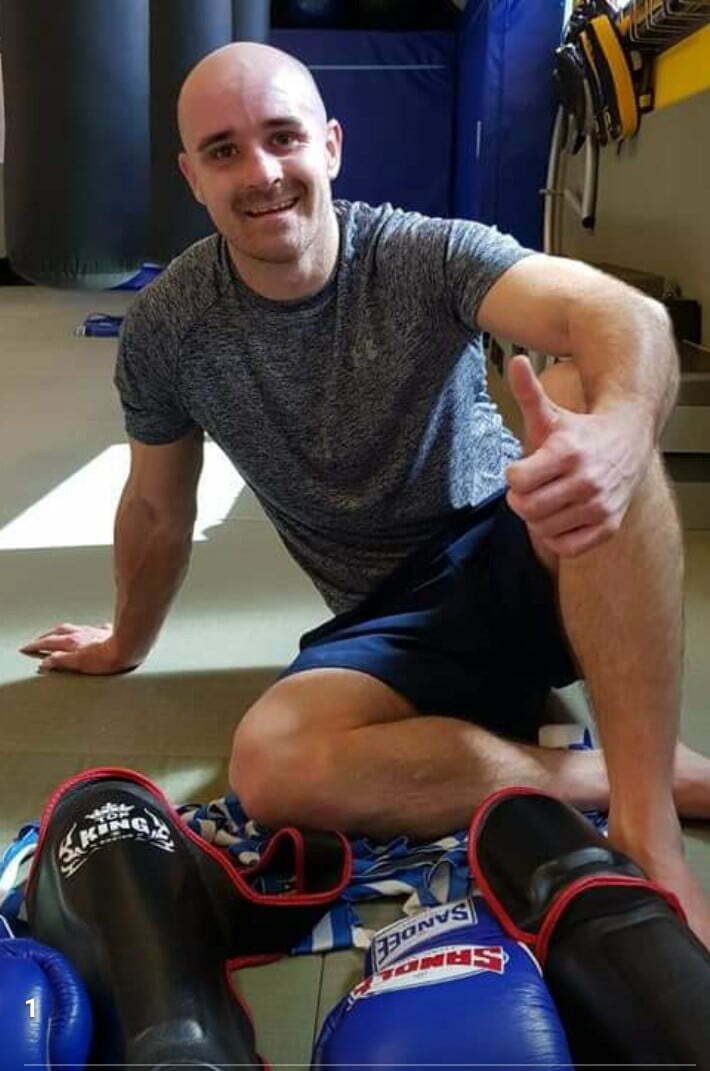 I help a wide variety of clients to achieve their fitness goals working around and with any injuries or health conditions in a healthy and realistic timeframe specifically tailored to each individual.
I am a personal trainer, kickboxing instructor and practicing blackbelt working out of the Personal Training Studio since 2017. I run sparring and boxing pad classes in addition to training individuals and small groups. I work with clients in a range of areas including martial arts, mobility, strength and conditioning and weight loss.
I have always enjoyed sport, playing football for the Boys Club of Wales at 16 and continuing in local league football until 2016 in addition to practicing Choi Kwondo, Muay Thai and Boxing. I started training with David North in 2008 and was awarded my black belt in 2016. Having last competed in 2014, I now focus on coaching alongside personal training working with martial artists of various disciplines, with clients recently competing and winning medals at the WUMA South Wales Open including first and second place and having coached the current WUMA European Champion from beginner level. I continue to develop my own knowledge and skills, visiting Amsterdam in 2019 to train at the renowned Mike's Gym and have plans to visit Thailand in the near future.
More recently I have ventured into running, starting with trail runs and half marathons, working up to my first marathon in Frankfurt in October 2019 and managing to squeeze in the 42-mile Brecon to Cardiff Ultra Marathon in February 2020 just before lockdown.
I am passionate about sport and fitness for everyone, working with clients of all age ranges and around a range of injuries and health conditions. I enjoy working with a varied client base which includes individuals and small groups. Kickboxing and boxing can be incorporated into personal training sessions if requested. I also provide nutrition advice. My availability includes evenings and weekends. In addition to working out of the Personal Training Studio, I am currently offering outdoor sessions. I can be contacted via phone on 07539427241, on Facebook at Ross Meredith Personal Trainer and Instagram @rossmeredith_pt.
"Brilliant personal trainer, using a range of strength and conditioning methods to really maximise your training sessions. Already seeing and feeling results after only a short space of time!" –
"I'm not big on exercise. I go through phases of wanting to get fitter and stronger but I rarely stick to it so I never see any progress. I signed up to a 6 week weights conditioning course with Ross and now on week 5, compared to week 1…Wow. I'm definitely stronger, I've upped my strength and stamina and I wanna keep going and going. Ross is a brilliant PT, a positive influence, and he loves what he does! I couldn't recommend him enough – no matter what level you're starting at :)"
"Highly recommend! Motivational and patient."