BAY FITNESS
OUTDOOR CLASSES
Have you've missed the FUN and ENERGY from training together as a group ?
Join our 'OUTDOOR Fitness Classes in Swansea and be part of our friendly and supportive BAY FITNESS Community'
*Subject to availability. By signing up, you agree to be contacted by Personal Training Swansea about promotions or products that we believe are relevant to your interest.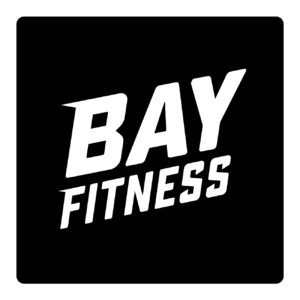 We don't just offer exercises classes, we give you all the help and support you need to get fitter, stronger and enable you to build a healthier lifestyle, for good.
We are qualified Personal Trainers who will ensure you are exercising with proper form with our outdoor Fitness Classes, and adapt exercises to suit your level of fitness. Of course we are going to challenge you to be the best you can be, but in a way that is safe and effective
Our outdoor Fitness Classes deliver great results in terms of weight loss and improved fitness levels, but members also say they feel so much more energised, focused on eating well and living a healthier lifestyle as a result of attending our classes.
We are here for you. We will give you everything you need to achieve your fitness goals, but you will also become part of an amazing 'community' of like minded people who will support, motivate and inspire you at our outdoor Fitness Classes and through our FREE Online Facebook group
We work hard to keep our Outdoor Fitness Classes fresh and fun through using different exercises and class formats, incorporating resistance, working with partners or in teams. Plus there are regular challenges to keep you on your toes (as well as tracking your progress). We promise you wont be bored !
Choose your outdoor Fitness Classes Membership Plan
To relaunch our outdoor classes after lockdown we are offering UNLIMITED ACCESS to all our classes for a fixed price! We are offering 2 classes early morning if you need to train before work, just after you do the school run if you have young children, or if you prefer to train later on, we have classes in the evening. Click here to see our Class Schedule
Need more? Let's get in touch!
UNLIMITED ACCESS TO ALL CLASSES

FREE membership to Private FB Commnunity

8 Outdoor classes included per week
UNLIMITED ACCESS TO ALL CLASSES

FREE Membership to Private FB Community

2 Weeks FREE When you sign up for 12 weeks
UNLIMITED ACCESS TO ALL CLASSES

FREE Membership to Private FB Community

1 Month FREE when you sign up for 24 weeks.
* The special offer prices will be available until 31st August
Our classes are run by experienced Personal Trainers who are passionate about bringing people together to exercise in a fun, friendly and supportive environment and motivate them to achieve their fitness goals.
6:15am – Brynmill Studio : Resistance Training

9:30am – Langland : Outdoor Fitness

6:15am – Swansea Bay : Boxercise

6:15am – Brynmill Studio : Resistance Training

9:00am – Mumbles (Ostreme) : Boxercise

8:30am – Langland Bay : Outdoor Fitness

7:15pm – Mumbles (Ostreme) : Boxercise

6:30pm – Mumbles : Outdoor Fitness

6.15am – Brynmill Studio : Resistance Training
9.30am – Langland : Outdoor Fitness
7.15pm – Mumbles (Ostreme) : Boxercise
6.15am – Swansea Bay : Boxercise
6.30pm – Mumbles : Outdoor Fitness
6.15am – Brynmill Studio : Resistance Training
9.00am – Mumbles (Ostreme) : Boxercise
8:30am – Langland Bay : Outdoor Fitness
register for a Free Taster session
Special price available for a limited time – to be advised once a date for restarting our classes are confirmed by the Welsh Government
​